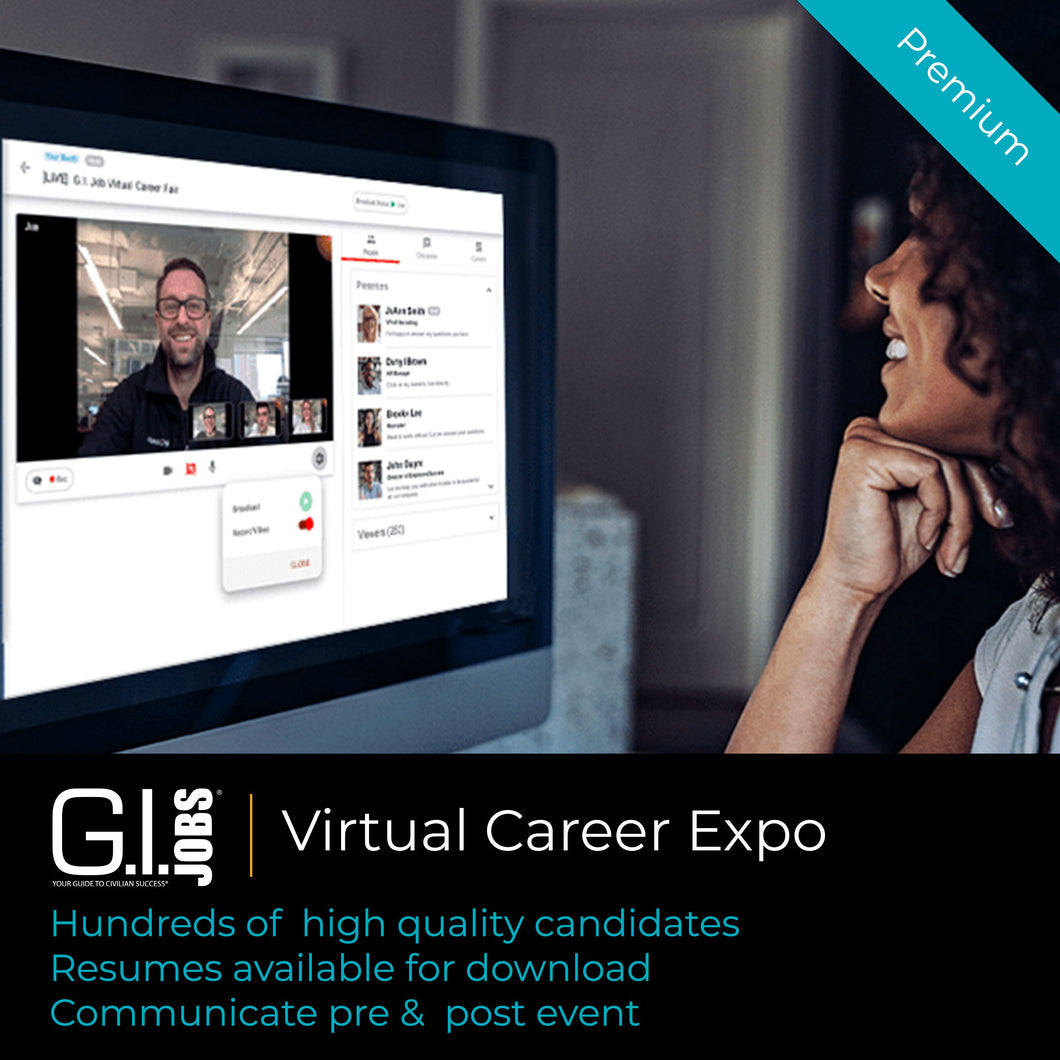 G.I. Jobs® Virtual Career Expo - Sponsored Booth
Regular price $1,497.00 Sale
The VIP Package Includes:
The VIP Package includes everything from the Entry Package and Standard Package. You also get
Top Tier Placement
G.I. Jobs Hosted Webinar
Branded Welcome Video
1:1 Video Chat
Featured in the G.I. Jobs Booth
Pre-event Marketing to Our Audience
How can you say no to this great VIP Package!